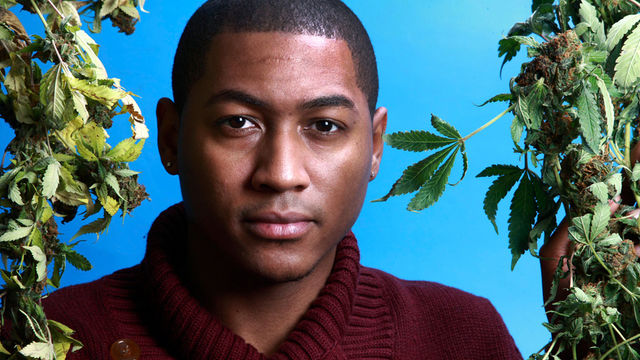 I was watching the slightly anti-biased Cannabis: Britain's Secret Farms, presented by DJ
Rickie Haywood-William (above)
on the BBCiPlayer this evening where I was pleasantly surprised to see my books Spliffs 2 & 3 prominently displayed in the head shop Skunkworks in Brighton. Great advertising that would cost tons to pay for. The only problem is Spliffs 2 is out of print. Sigh. Still I have a few copies left and I can now sell it with the sticker: "As seen n TV"!
You can watch the documentary
here
until 10 March and the books appear at 37.16 into the program. It's worth watching if you have any interest in cannabis and the law. While there was one hysterical "Daily Mail" mother (Debra Bell) whose son smoked skunk for a while and so she "named and shamed" him in the press, there was a much more prosaic and sensitive mother (Kate Summers) whose son tragically committed suicide after skunk-induced psychosis. But as she points out "This
can
happen to
some
people. It doesn't happen to everyone, we know that. But it
could
happen and it
can
happen." [her emphasis] Kate had far more dignity, despite losing her son, than the ranty Debra, who came across as a self-righteous evangelist, justifying her actions "...It was personal empowerment. I had work to do."
People like that just fuel my fire.
"Wake up" - Rage Against the Machine